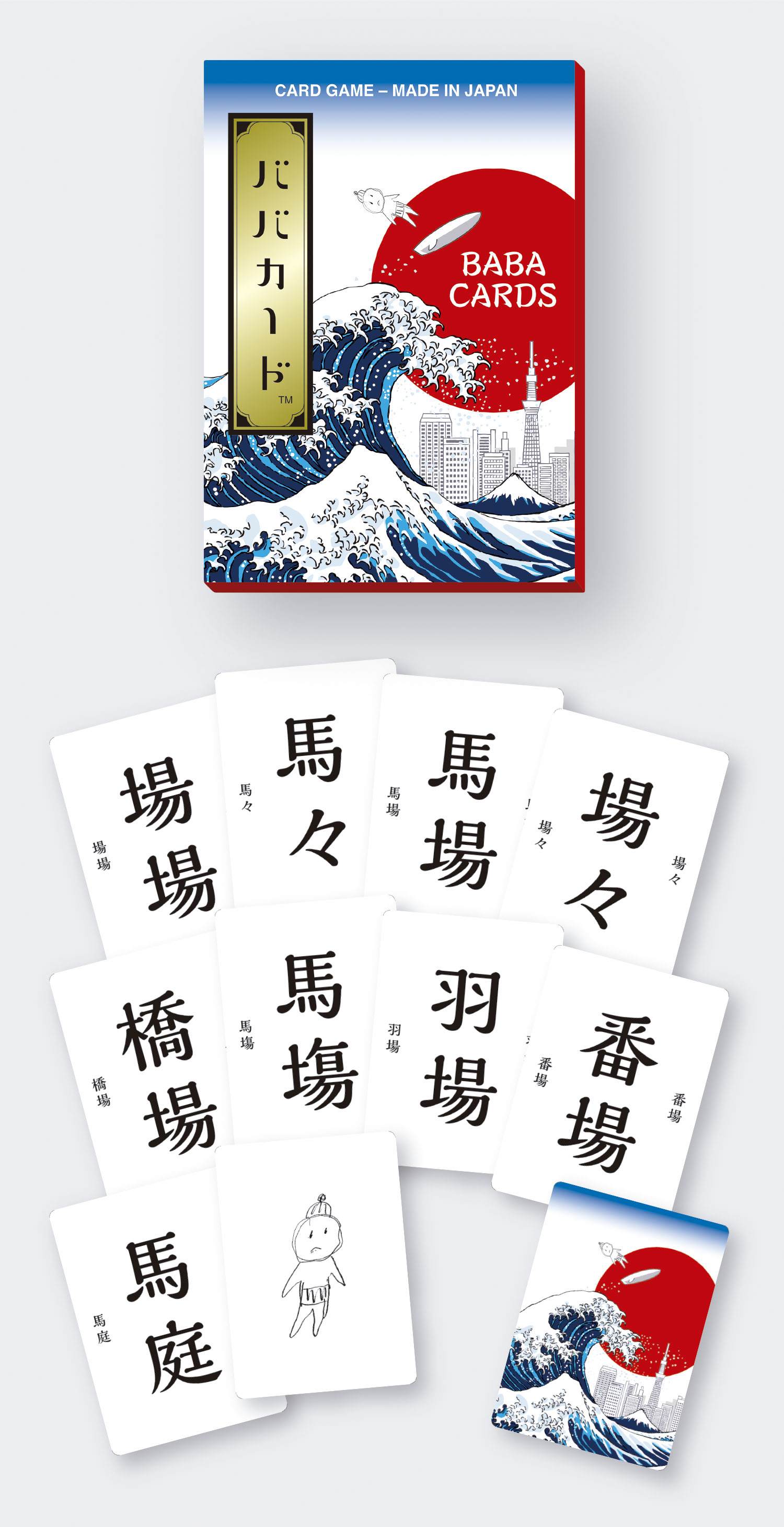 カードゲーム「ババカード」
BABA CARDS, Card Game
2019
日本の名字「ババ」さんの、9通りの漢字表記がカードゲームに!
神経衰弱的な「ババ合わせ」、ババ抜き的な「おババ抜き」、
ブタのしっぽ的な「ババのしっぽ」が楽しめます。
●内容物:カード38枚(漢字カード9種×4枚、おばばカード2枚)
●プレイ人数:2〜6人、対象年齢:6歳〜

「ゲームマーケット 2019秋」ブース出展!
2019.11.23 sat.-24 sun. 東京ビッグサイト Tokyo Big Site

"BABA" is a Japanese family name but there are
9 combinations of different kanji characters.
With these character cards, let's play like 'Concentration,'
'Old Maid,' or 'Buta no Shippo (Pig's Tail)'.
• Contents: 38 Cards (Kanji: 4 cards x 9 suits, Obaba: 2 cards)
• For 2-6 Players, Age 6+

2019年9月中旬リリース予定!!
To be released in mid-September, 2019.